spajar | Magnesium Bath Flakes
00034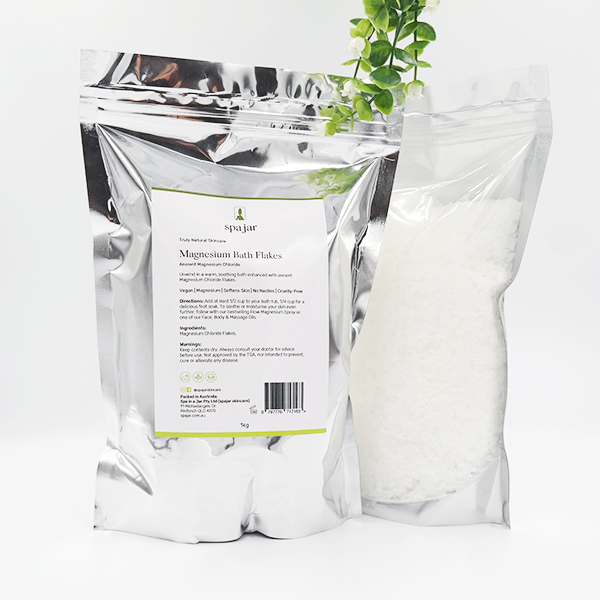 Enjoy a soothing bath with spajar's ancient, super potent Magnesium Chloride Flakes. Suitable for all ages.
Sourced from one of the oldest natural Magnesium Chloride deposits discovered on the planet so far. Practically that means you only need around half a cup for a whole bath!

To soothe your skin even further, follow it with the bestselling Flow Magnesium Spray combined with Cool Flex Magnesium Cream or Warm Flex Magnesium Cream on top of the sprayed area.